Whilst at the Swatch Art Peace Hotel residency in China at the end of last year, Converse China commissioned me to produce some product installations for their blog.
I was given 3 ranges of shoes and give the concept 'winter' to work with. This is what I produced.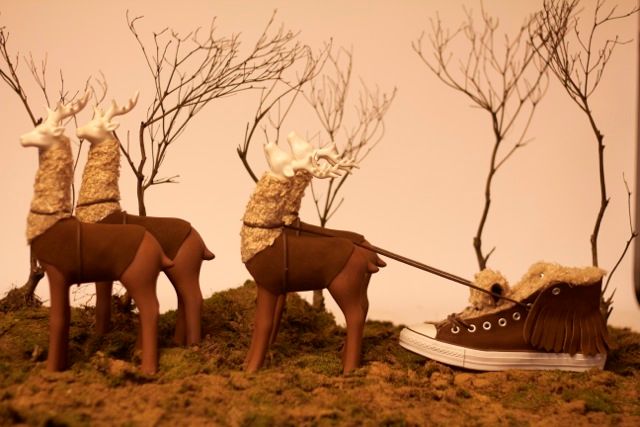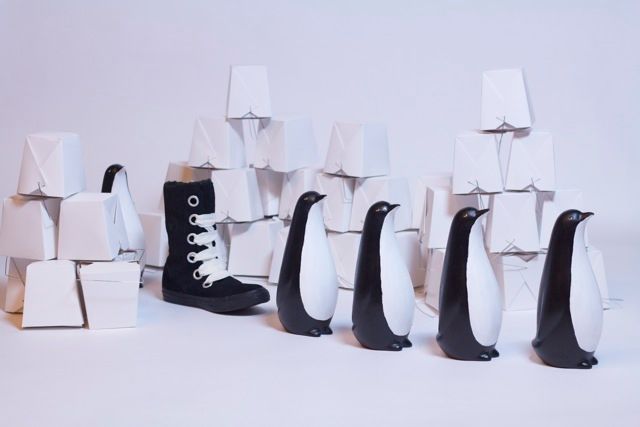 And these are the concepts at the early stages of brainstorming.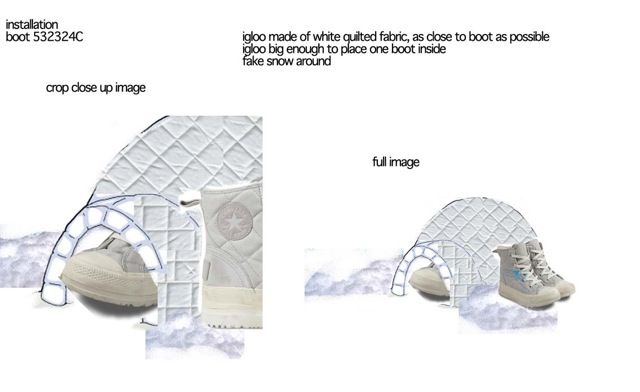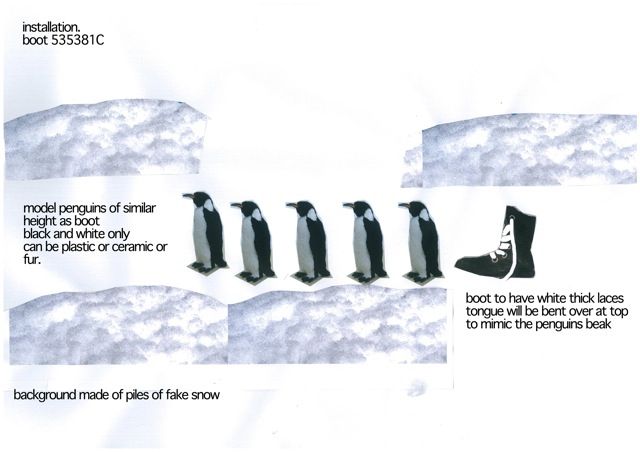 In addition my daughter and I were brought in to do some covert modeling for another range.