THE WEATHER IS AMAZEBALLS. ITS SO HARD TO CONCENTRATE. CAPS LOCK CAPS LOCK. As I said to a friend recently, in Iceland when the weather is good the whole place is alive. People say 'Hi' to every stranger on the street and its like a mini carnival in every garden. Its very hard to maintain productivity on computers and in offices. The air is fresh and so clean it makes you high and the sky so blue its as if it cuts into you. As I am currently 100% artist I am managing my own time. This has involved 5 days in the garden, 3 of which are legitimate being a long weekend for Whitsunday and 2 which have been entirely hedonistic and even stretched into illicit afternoon mojitos.
And thus I am behind. Well, not entirely behind but not ahead enough to spend time on blog writing. I am not sure how to justify the month in China with words written in the time I have now before my next meeting, so take it like you would an iceberg. Working on the Weird Girls Project in China was an incredible experience. This was a dream for me. I have never felt so free creatively. Many people have asked if I have found it hard to justify being sponsored by a company as Converse did. The experience has been brilliant, not only have I had complete creative control and ownership, there was a budget to cover a full crew including my wonderful Production Manager Sally so that my entire focus was on the creative side.
This is the first time I have had this luxury as up until recently I was still even catering for the whole crew and cast as well as production, direction and concept. What that meant combined with having some incredible professionals in the film crew and the best equipment is that I literally floated I felt so artistically free.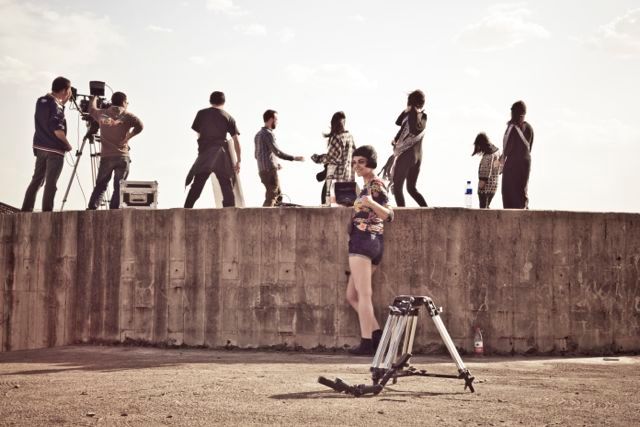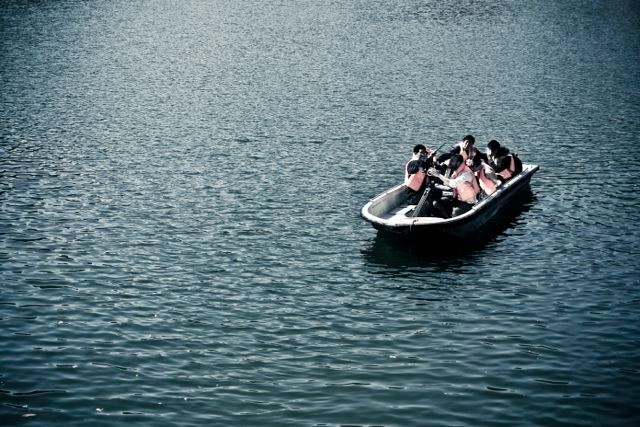 Now each of the 3 videos are in post production. The edits have been laid down and are now in a heavy grading and post treatment. The 2 videos connected to Converse's limited edition series will be launched in the last week of June. The other one will be launched when its ready. I am equally excited and terrified of releasing the beasts. I will be back in China in late September until mid December for the Swatch art residency. What exactly I will be doing, and the extent of it has something to do with the success of the Converse China project. I have a planned installation piece and a special episode already but I would love to be beside myself with so much work that I can hardly sleep. This is partially wanted as its a rare time when I have 100% concentration on art and partly because I fear the hedonistic side of Shanghai taking me if I am not on a disciplined work schedule. During my stay in April, outside of the work I did, the call of the wild was strong. The choice and the opening hours in Shanghai almost swallowed me. Part of the hedonism was also because I was without my child and therefore guilt free, but there is a certain danger in Shanghai which I feel even more than in say - London. Maybe its the complete alien feeling or the factual distance from home. Whichever - I found myself out and in bars and parties much more than my usual life. Visually, everything is so striking. Probably because its alien. But I could happily have photographed everything I saw. I will be going crazy when I am back there. Click snap click snap. For now however, I am in Iceland for the whole summer. Summer is the best in Iceland. Vibrancy cannot even begin to describe it. I have a meeting on friday to discuss a special summer Episode which I am incredibly excited about. Its in a location I have wanted to use for a long time, watch this space. The rest of my time is being spent with my daughter and my plants. Last night I ate the first meal with vegetables taken from my garden. Tom Yum soup with home grown chilis, corriander, spring onions and sprouting broccoli. It made my soul full. I can't wait for more to come.