Sunday, April 26, 2009
Here are the Icelandic election results as reported by
Ice News
Endeavoring not to leave it so long between posts I write this on the train to Devon from London enjoying the glory of the city falling away as the train chugs its way towards denser and denser green. I am continuing what I have spent most of my trip here so far doing - delighting in many things I can't get back in Iceland. Marks and Spencers fresh foods, I had real sausages for breakfast, decent Calamari for dinner with fresh full tasting avocado, trains, The Guardian, Wagamamas, salt and vinegar kettle crisps, black cabs, real ale (only a half of course!), cockney accents and over 20 degrees C....
Not to say I would rather live back here, but I do miss some things, including my family to whom I currently hurtle on this aforementioned train. The last 3 days have been spent in London 100% enjoying myself. The previous trip I found it hard and uncomfortable being in the big smoke still suffering morning sickness and the initial pregnancy exhaustion. This time however with a hotel booked – thusly removing the need to lug stuff from friends spare room to the next sofa, and with it booked in Kings Cross – access to everywhere has been easy, comfortable and enjoyable.
Ignoring the 2 days I have spent on a Agile Software Development training course I have been pootling around the city with my ipod and no coat, reveling in the sunshine and breathing in London properly again. I have been 'out' every night, seen more friends than I thought I would have energy for and enjoyed strolling through old haunts. Walking from Camden to Kings Cross in the back roads with tree lined streets and old townhouses with the sun beating down as my ipod plays has smacked a grin wholeheartedly on my face I have to say.
Now I wing it to the countryside for family time and clotted cream. I will be showing my mum the May issue of Shots creative industry magazine with pride as there is a 3 page special feature in it on The Weird Girls and this is a very big step for the project for me personally. Its a professional publication and to get press in my home country within the industry is quite something.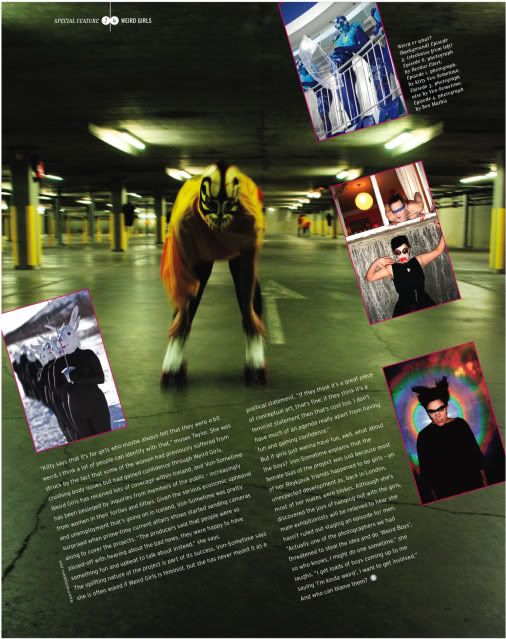 At the same time Frettablaðið had me on the cover of Föstudagur this week talking about the project as well as the up coming mini me! Mumsy will be proud.

I also just took advantage of the cheaper film processing in the UK and developed films from the last 2 months, here's some snapshots....

From way back in Grundarfjörður and The Weird Girls Project Episode 7: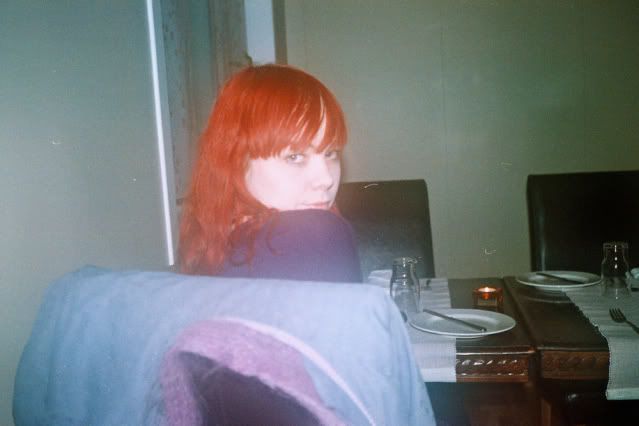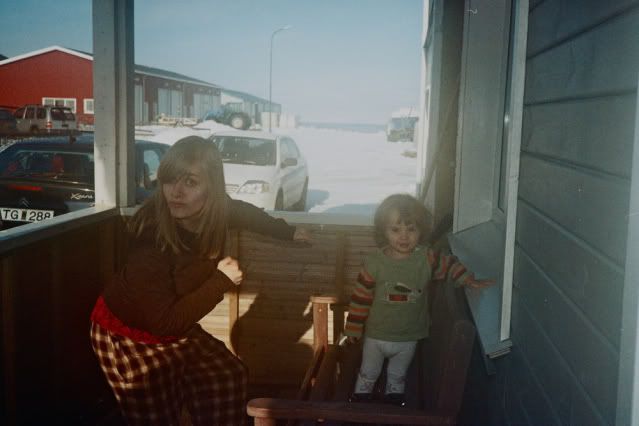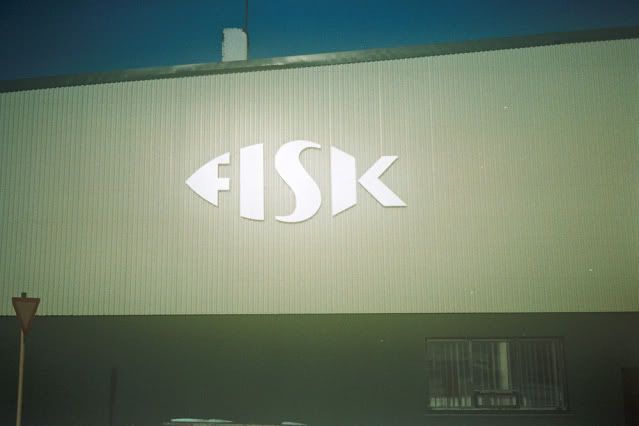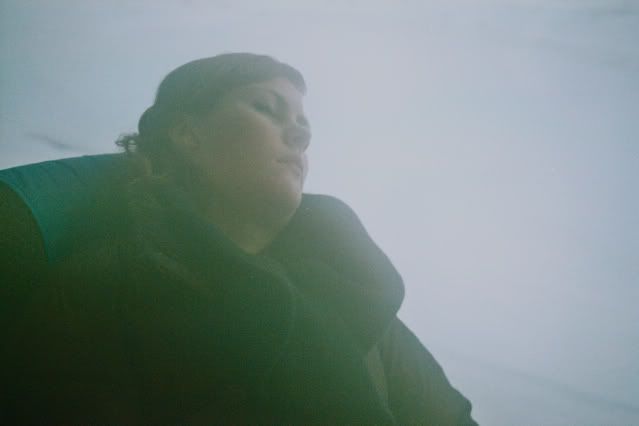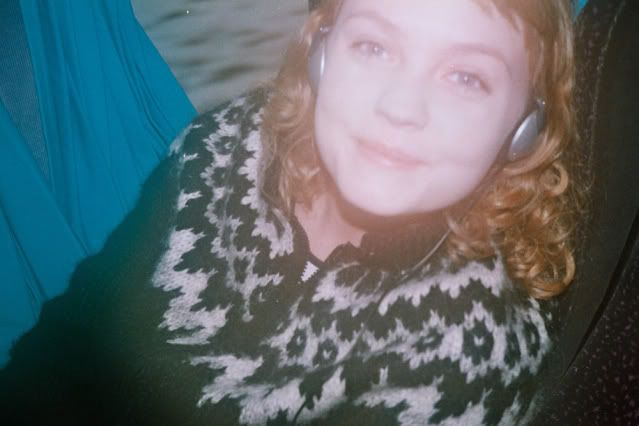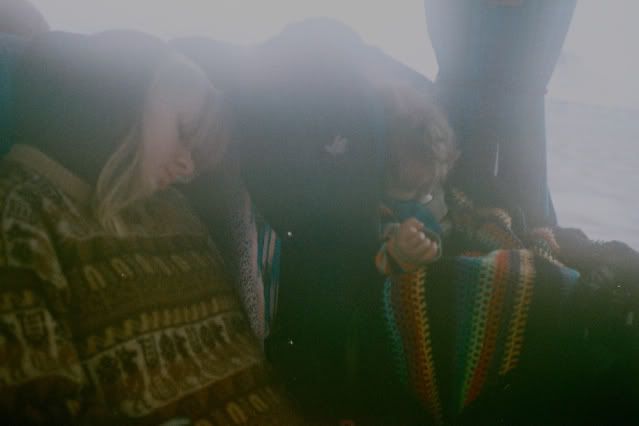 Gus Gus playing at Nasa: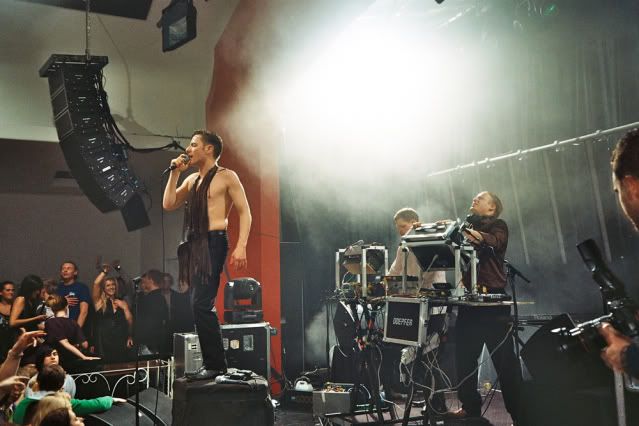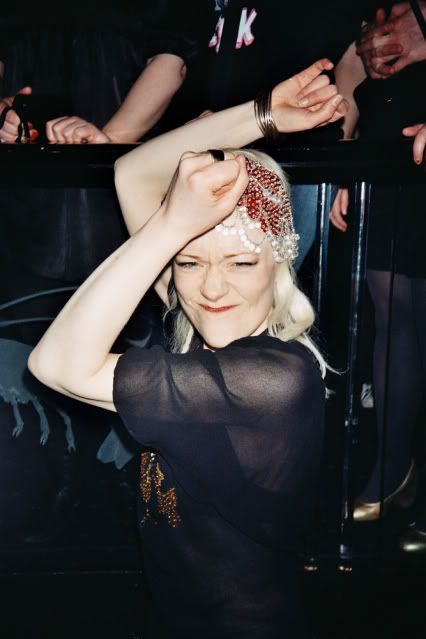 The Episode 7 screening party: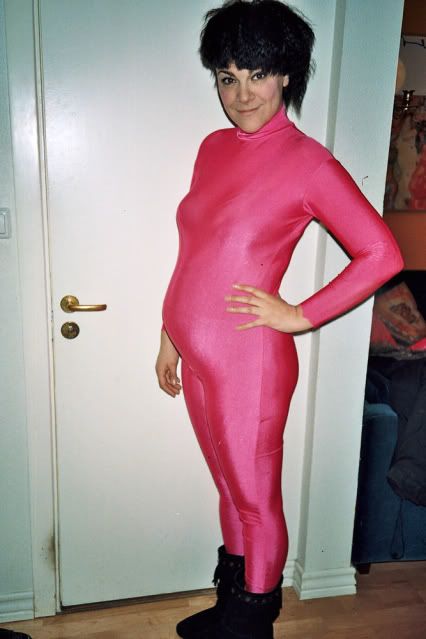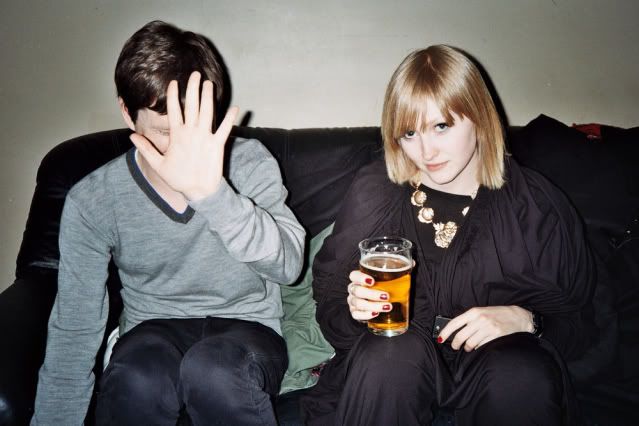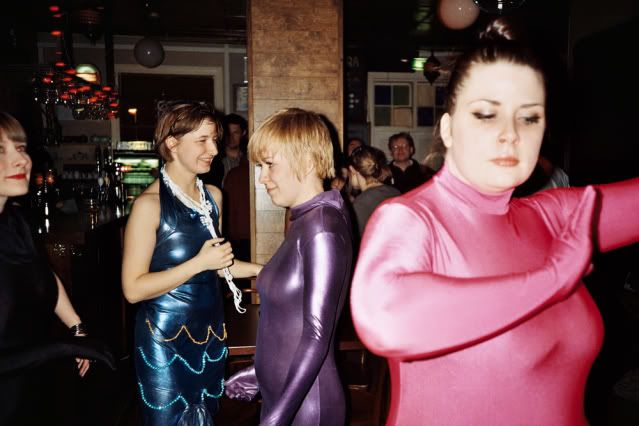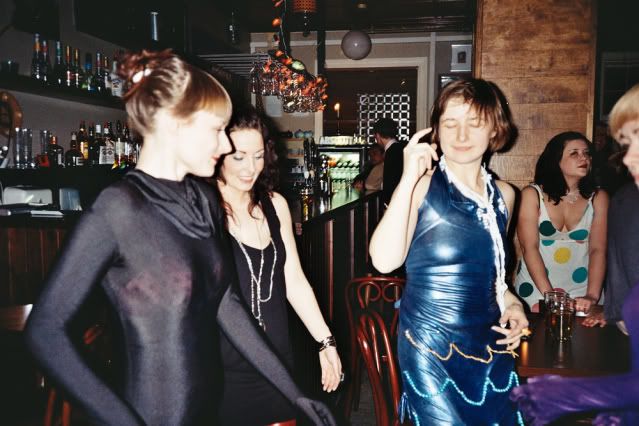 More from the CCP masquerade: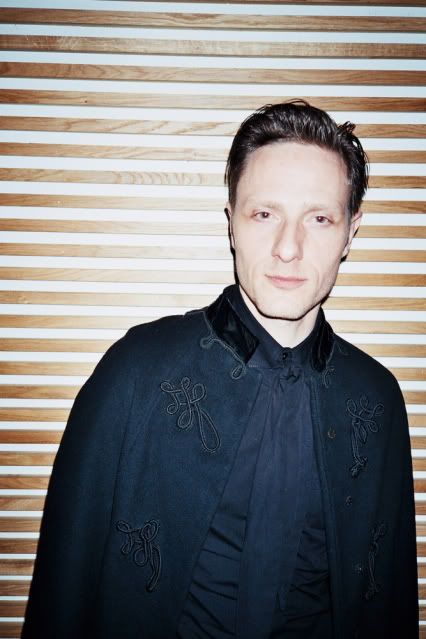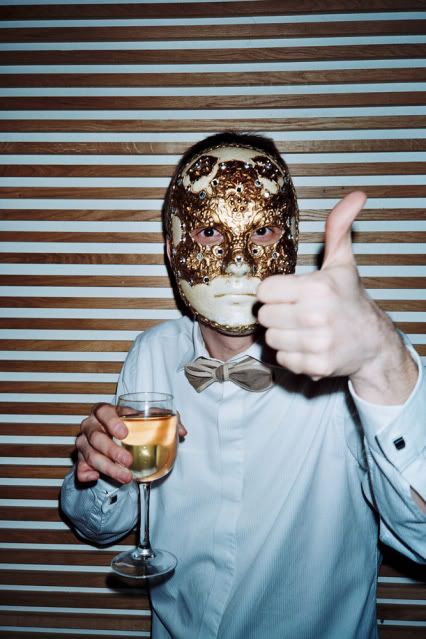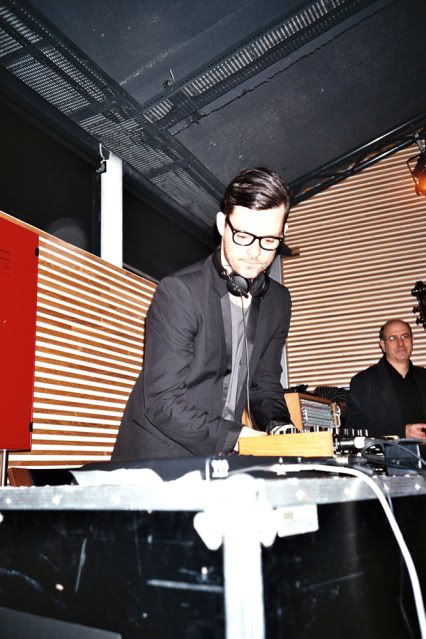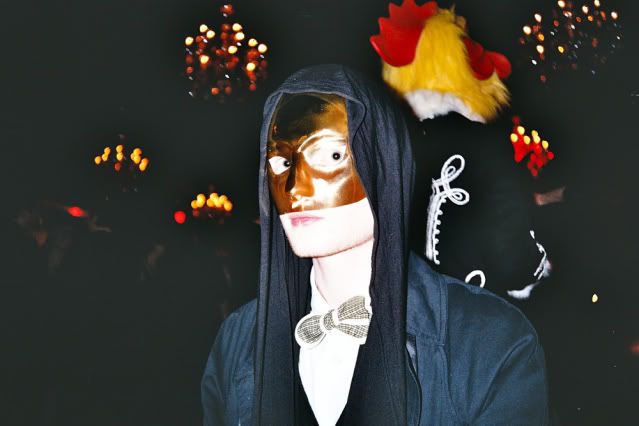 The Housewarming Pancake Party I threw: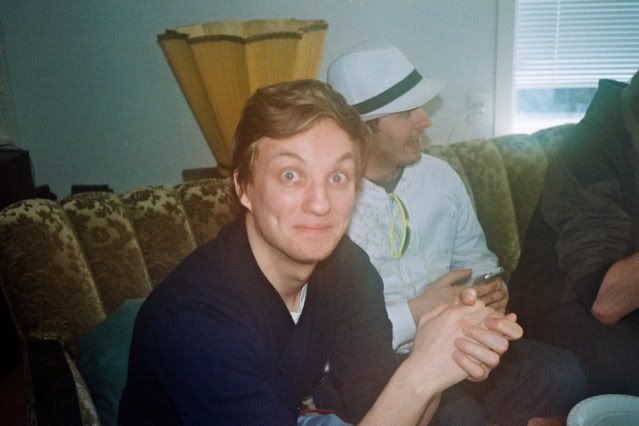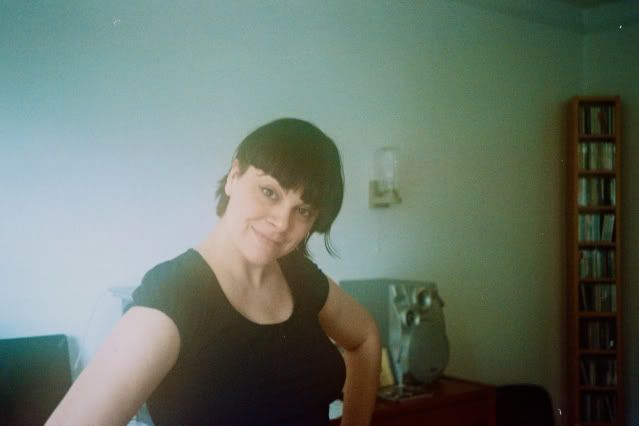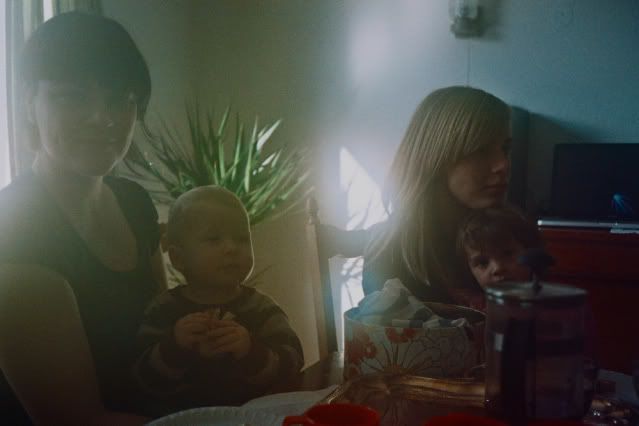 Tuesday, April 21, 2009
Points to note.
Its not great moving house when you're vomiting continuously.
One really gets a shock when one doesn't have the internodes at home, especially when you aren't working either.
A door on the bedroom is an undervalued thing, even more so when sharing a house with 3 others.
The move is complete - Hoorah! and whats more, almost all the boxes are unpacked. The house is looking pretty homey, in a 1978-82 style. Those from the UK of a certain age will know what I mean when I say its interior decor is almost that of the Leadbetters in The Good Life. This pleases me immensely, I always had a soft spot for Margo.
Daníel is with me on this which means we both have the same disturbing taste. Daniela isn't overly keen, but thats alright for she has her own floor upstairs which is actually more metres squared than my old flat, so she can run away from the brown and green when she wants a visual break.
We still have a few bits and pieces to get, such as a bed, oh yes, and a door on the bedroom. But generally its shaping up rather nicely and the garden's hugeness is becoming more and more tempting as the sun makes its appearance and what with the days being rather long already.
The household has decided to grow potatoes and some other root vegetables, which is rather exciting. Plus I found this awesome giant cup and teapot I am supposed to grow a herb garden in, but in honesty all I want is to hold a teaparty and sit with the immense things feeling like Alice in Wonderland.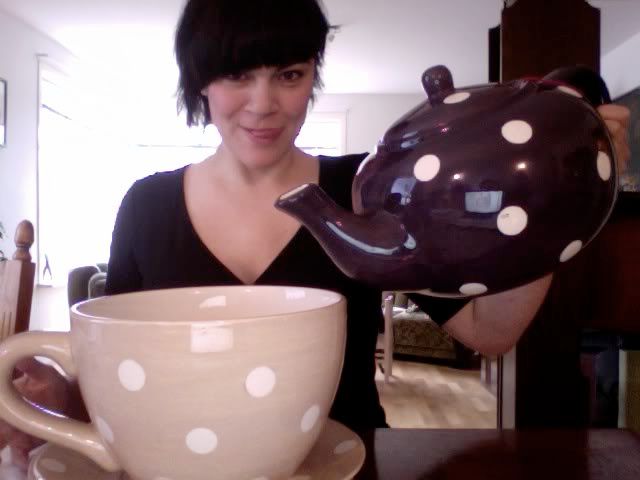 When I last wrote I was about to head off to the CCP Apocrypha party. Well, my my my I doubt many other companies know how to do dress up like CCPers. It was an utterly stunning display. Delicious the whole night through.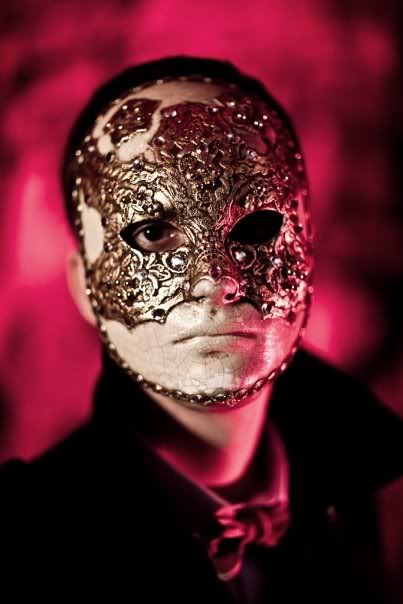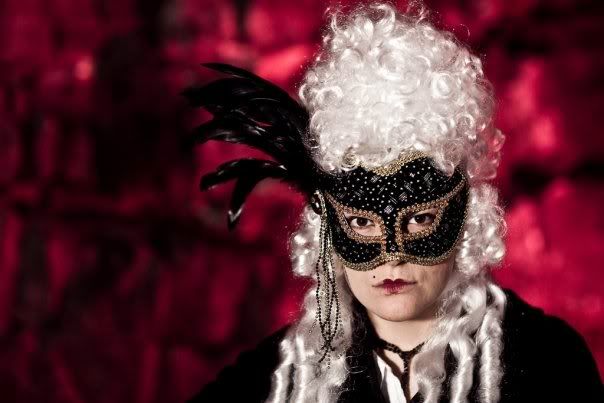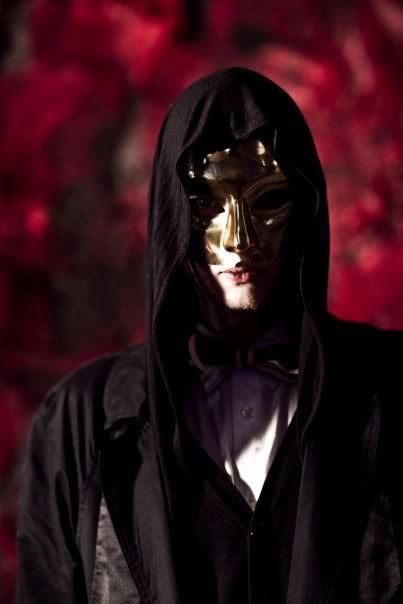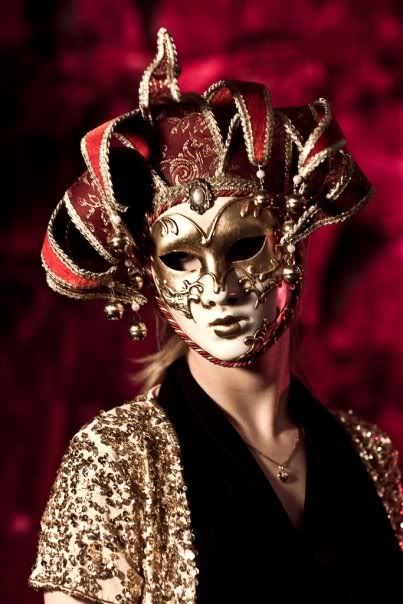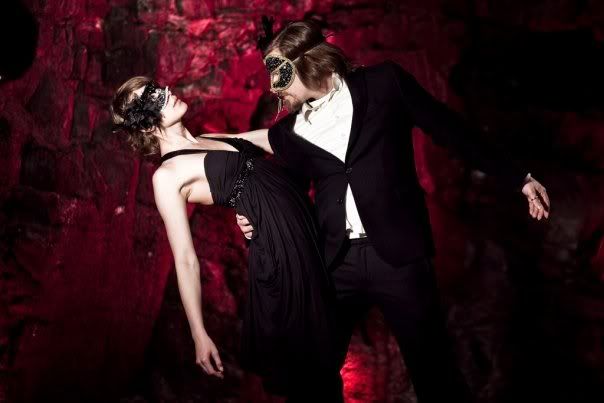 Sadly this was the last social event on the horizon for me. Not only was concentration on unpacking and making homey the new pad, but the puking reared its head with venom. again. After the last few weeks being incredibly sick, the doctor did a few tests and it appeared that my stomach had been totally ruined by gastroenteritis or however you spell it. I was put on a ban from eating anything (ARGH!) for a few days as I hadn't kept anything in anyway and now it seems the balance is back and I am back on track. The baby is all good and grown fine and I am unnaturally now 7 kilos less than when I conceived. BUT i am off to London tomorrow morning for some Agile training course and then down to Devon for 4 days so I can stuff myself with clotted cream and pasties and be right back on it.
Other news Weird related is that if you get
Shots magazine
there is a rather lovely large article on the project in it (I will post it up later). Episode 8 is in full organisational swing and I cannot believe I am doing this with 28 girls! MASSIVE! very exciting indeed.
Righty then. Must go pack my bags.....