As I am off to Portugal (wooooooooooo!) in around 36 hours and won't have the internode at the apartment (how I will manage to function I don't know) I thought I would dip in a very quick update whilst I await my evening's visitor.
Firstly Tickets for New York 90sness are on sale in Spúútnik NÚNA!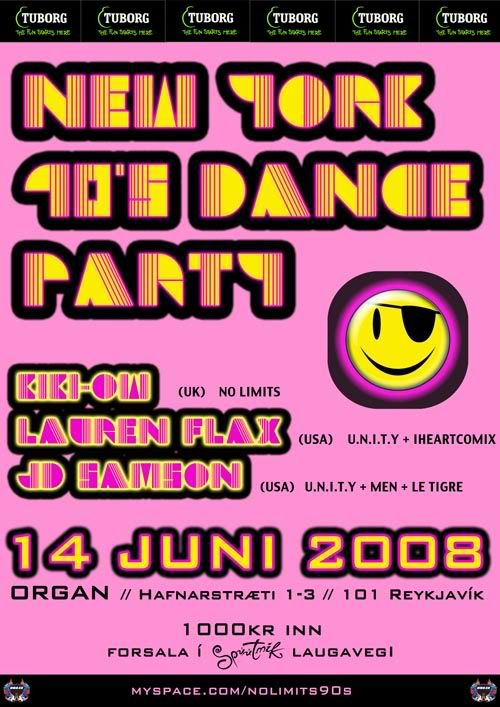 The last week has been mostly Eurovision based. Palli, Manny and I watched the first semi final over dinner and absorbed some of the most horrific performances in history. I shall not even go near the Irish turkey puppet...
Some of our joint favourites were...
ARMENIA's Qele Qele
AZERBAIJAN - supposedly in English but had to tell. Love the goth rockpera though.
The second semi final was on thursday and the gay husbands and came again to watch along with Lilja and Magga Sigga. Much anticipation was in the air all over town in support of Iceland's Euroband as the country hadn't made it through to the finals in quite some years.
Although the plastic smiles on the contestants drive me mental the performance was awesome - incredibly camp and incredibly eurovision. I believed we were in a good place to get high up in the finals. Seriously, could this be any more Eurovision if it tried?
Sideways from national duties our ultimate favourite for the win was Bulgaria's incredible entry. How it didn't get in we don't know because we all voted for it more than once, and so it seems did nearly everyone else we know. Any act involving flaming DJ decks and a lazer harp should be in by default in my opinion.
They didn't however come up to scratch with my new hero - The awful leather trousered Lithuanian goth ballad.
AWESOME. not. yet yes.
There was a definite theme throughout the entire competition this year - men in leather trousers and women in silver dresses, and fake tits. So many fake tits and fake tans and hyper whitened teeth, all three sported by Poland's entrant and Sweden's alien. The Swede has had so much work done she mustn't be far off having a pubic beard. My 12 year old neighbour was convinced she was alien spawn from some wrong affair by Michael Jackson and ET.
In joy of Iceland breaking through the gay husbands and I went to Q bar for a dance and some champagne which wasn't a good idea for wallet or head the next day, but much fun at the time. Ási and Ýr were Djing and for some silly reason believed they could make it through the night without playing Euroband. Not on your life.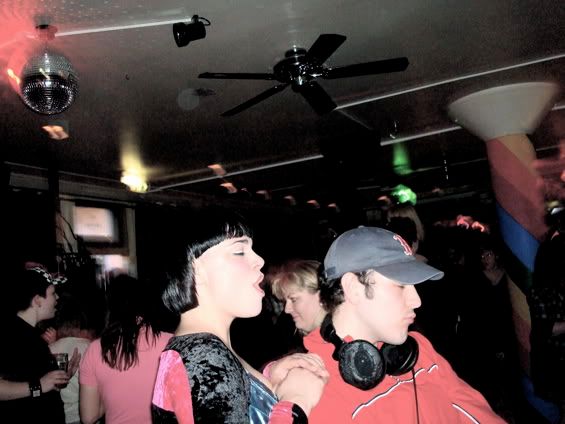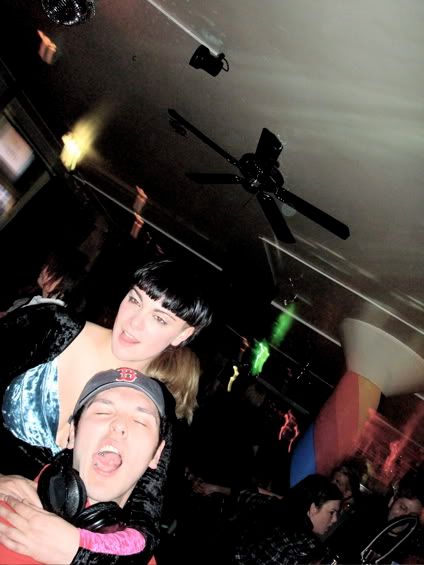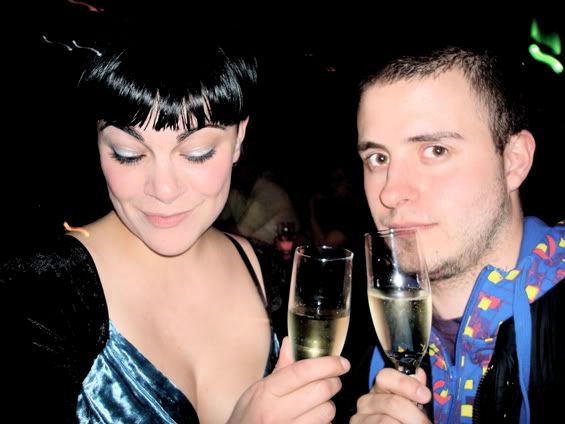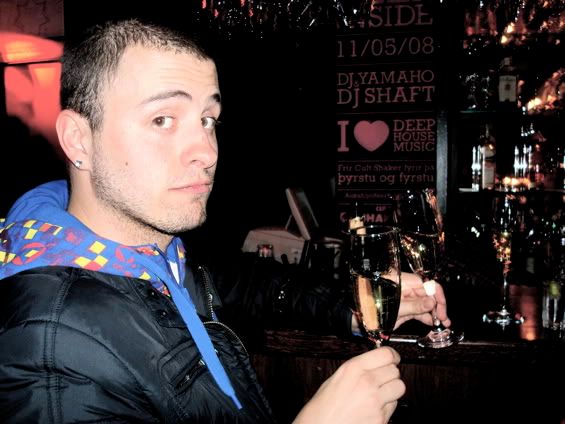 Afterwards I cycled home past the pond to find a house in it. It took me a moment or two in the bubbly haze to recall it was the Art festival and I shouldn't be remotely surprised. It looked awesome, even more in the still of the 1am daylight. Oh yes, summer is beginning to be here.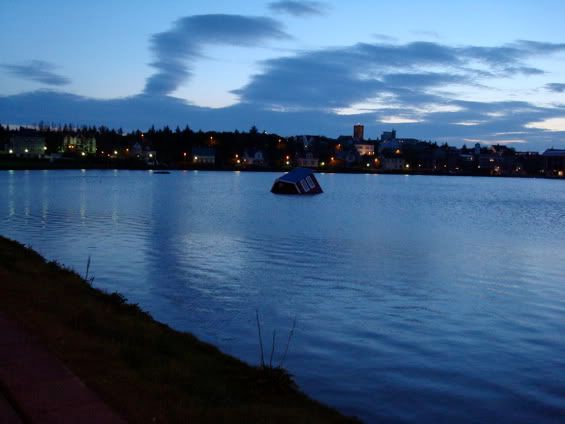 That week in general and what has been of this one has been heavily Weird Girls related. Almost everything for Episode 5 is being pulled into place, we have only 6 of 14 pairs of roller skates left to find. I met with the director and we are both very excited to see this one come into place. I collected the costumes from KVK today and Kolbrún has done an awesome job. We had such little budget it was genius to think of getting the fabric from XXXL tshirts from Hanson sports team supplies.
The fundraising is in full swing - we have a CAR WASH on SATURDAY 21st JUNE at OLÍS on Ánanaust from 12-5 with Bergalind Ágústdóttir performing live with us and then on THURSDAY JUNE 26th from 8pm we are holding a BBQ party at Q bar. More details on both to follow.
Back to Eurovisioning... Saturday was The Night. I cooked a huge lamb leg, with various salads and roast potatoes for everyone to pick over. Gaui, John, Magga Sigga, Sunna, Dana and Lilja came over for the excitement. I borrowed Brieve's ultimate video camera to prop in the corner of the room to capture everyone's excitement or disgust and thank god I did for there are some priceless moments I can't wait to edit when I have time, including Lilja crying.. hahaaa.
We all wrote down points for each country and then had 2 countries chosen at random which were to be used for a ridiculous drinking game suggested by Lilja. Each time your two were given points on TV you had to take one sip per point. Sunna and I had Azerbaijan and this meant many sips indeed.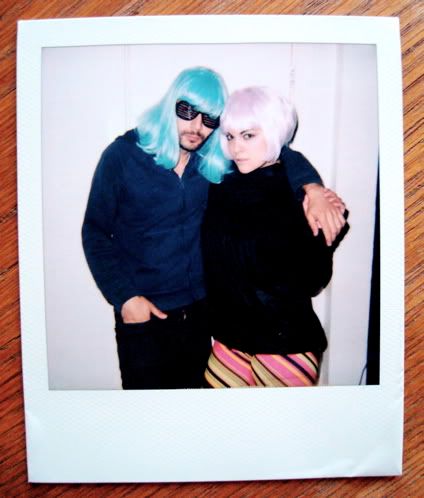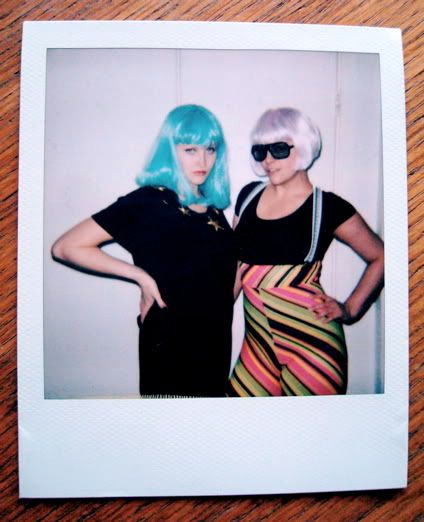 The room became more and more loud and rowdy as the scores were being dished out. I am with Sir Terry Wogan on this, the scoring has become laughable with countries voting politically and this means any eastern European and ex-USSR country were guaranteed 12 points from their neighbours. I thought the English song was wack so have no beef with that one not scoring much, even though I think it should have had a bit more, but the Icelandic song was unbelievably better than a great deal of the drivel which got into the top ten.
Ignoring the Icelandic submission, all of us wrote down our bets against each other for the top 5 places and we all more or less wrote the same countries down, but only 2 came anywhere near. RUBBISH i say. I think the whole event is fun and light hearted but whats the point when you cant even enjoy it in a silly way because the only ones going anywhere are from politics. Even Iceland did the same with Denmark and vice versa.
Ho Hum.
I had a fun night regardless. Downtown was full of horrifically drunk graduation kids and middle aged people stumbling like newly born foals, I left the girls and rode towards Nasa where I was going to pop and say hi to Páll Oscar but he texted me to warn that it was also rammed and so rode on, past vomiting kids and through the streets of sin city to collect Magga and Thelma to return home and watch some Buck Rogers.
Daníel and I have been watching hours of this lately. I remember my dad doing impressions of Twiki when I was a kid and when I found a box set DVD in Kolaport I snatched it up immediately.
Nothing else to report for now. Portugal is next. I shall just leave you with some Lomo shots from the last weeks as I have just had them back and the photos always seem to come out incredibly well for such a cheap little camera. I heart it.
Toodlepip.