Temporary hold in full blog entry here folks, bear with me. For the moment know that the Weird Girls video shalt be here within a week, there are some small editing changes holding tricks up. Other things for you to keep note (or not) of are:
FRIDAY 18th at
Q bar
- Rósa and I are hosting an 80s night - big hair and cheesy tunes all round. Photo shoot for the ridiculous poster for this is tomorrow.
SATURDAY 26th in Morocco I will be Djing for 300 peeps. Fun, and the only reason I am telling you this is to boast and be shallow. there. said it.
SATURDAY 3rd May is the next
Kraftwerk Orange
night at Organ. Last one went stupidly well, people dancing aaaaaaaaall night long and cheering their voices away. The next one is going to be grade A.
I have been back to the UK for a break. Here are some photos as I am not going to talk much about it except to say it was great to see family and Gaui, Dave, McBain and EvilAdi in Devon and to get a little sunshine. Also hellos to Sebastian, Liz, Kate, Clare for the brief but lovely pub lunch before I headed to Heathrow and a massive big kiss to Jess for being generally as amazing as is humanly possible.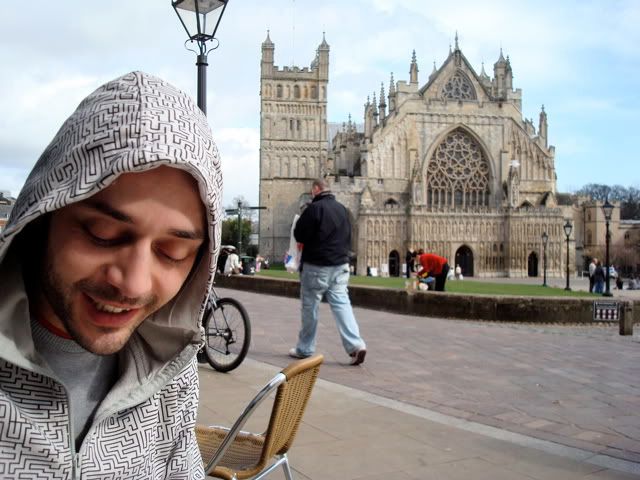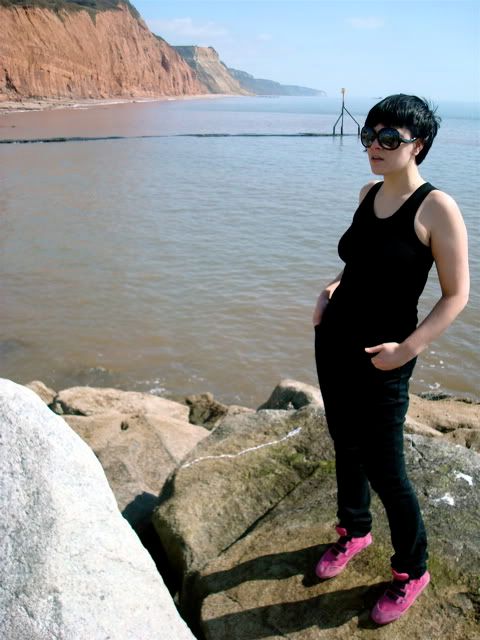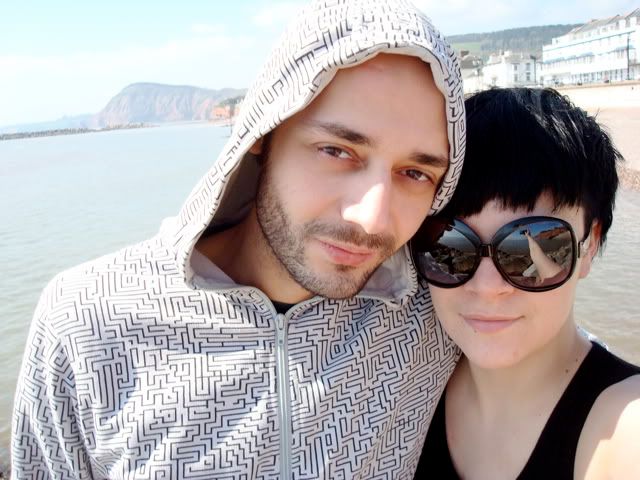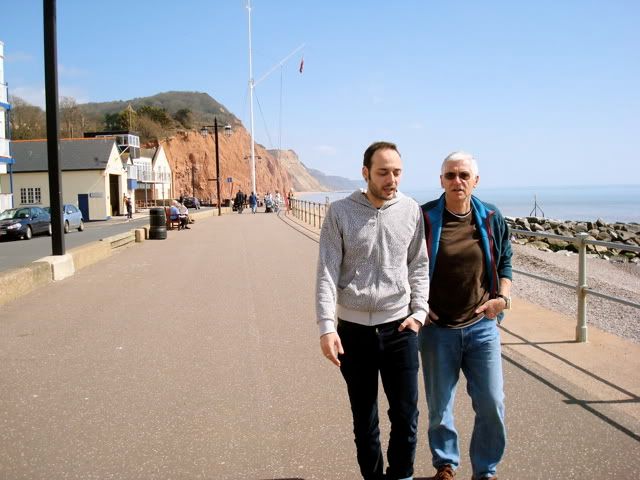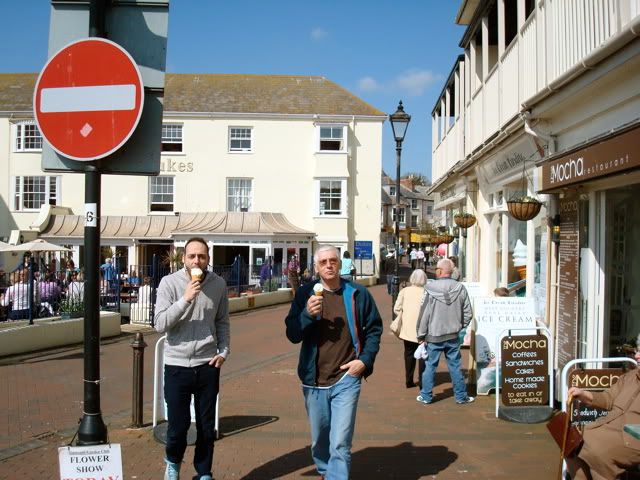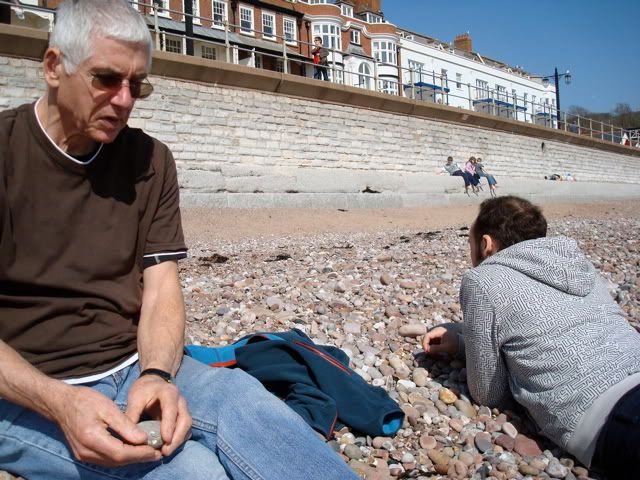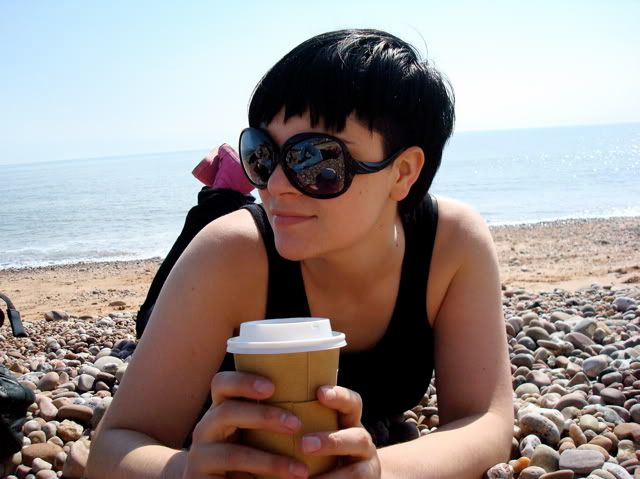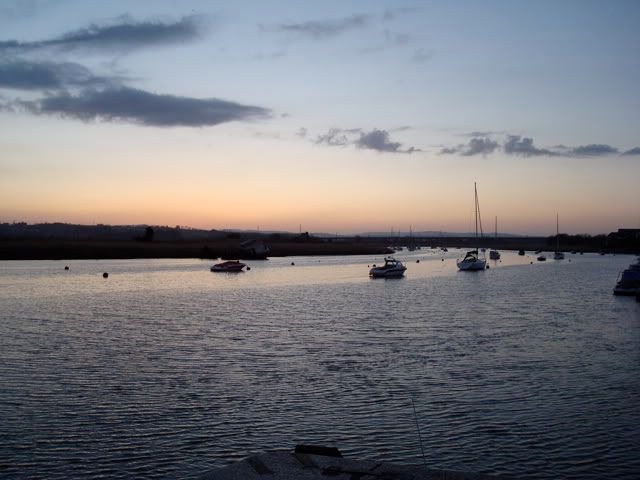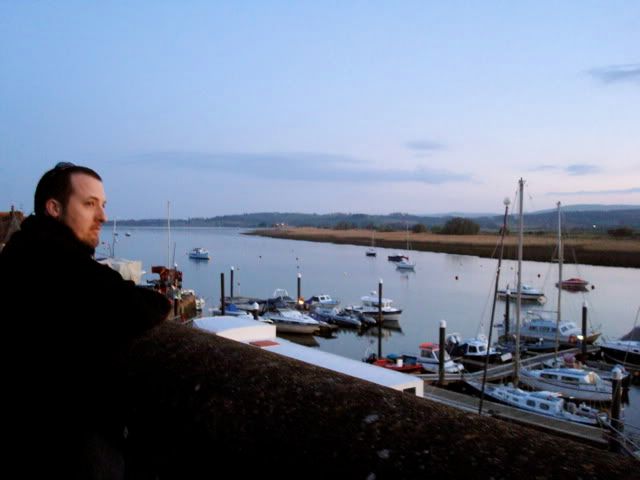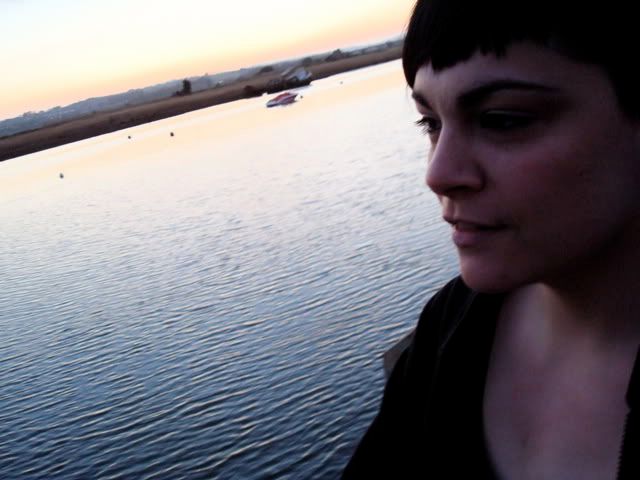 In one of my retail therapy moments back there I bought a coloursplash Lomo camera and this is my first film camera in yeeeeears. I am eagerly awaiting the end of the film so i can see how much of a mess I have made of the pictures.
Things have been rough and tumble with being ill and some major personal crap but I have never been one to lay down and die and am not going to start now regardless of how tough things are. I had a major scare a few weeks ago with the condition I have, a hormone and insulin related thing - a common but sometimes rough ride, but whilst i was in the UK my doctor called to tell me surprisingly against what they first thought I am in very good stead as long as I keep myself trim and dont touch the sugar. Gym membership is on the go from next week and one of the silver linings to emotional turmoil - I have shifted 10 of the 14 kilos I have been advised to shunt so expect some skinniness on the horizon, i am actually going to miss the hips damnit even though i had spread more than I liked, but i would rather not need medication so will sacrifice the hourglass.
Through this almighty mound of painful wack I have been reminded and amazed at how incredibly great my friends are. Quite seriously, I won't go into details as to how why they all deserve magic spells on shooting stars but they really have been beyond the call of duty and are continuing to do so - to be honest its going to take a while and they know that and have stated they are there for the duration.
I want to say officially for the record a magnificent thank you.
I will leave you with one of the Whitest Kids latest sketches and also a Mitchell an Webb one which is totally and utterly aimed at Gaui.