No, I haven't gone insane, well maybe a little. The seasonal spirits have taken me to the excitable level of squealing 'oooooh put on Mariah again' at random intervals. Not in general I hasten to add, but purely for 'All I want for Christmas is you' plus other tackorama tracks on my Christamas playlist which currently stretches to a whole 6.3 hours in length. I am almost pushing my own patience.
Last friday saw the CCP Christmas slash celebration of the new release of EVE party. I know Mugison and Petúr Ben played, I know I Djed, I know it was a Divinity (of Trinity) theme. And above all else I know there was a great deal of champagne and wine. Apart from this I know very little other than I was carried out of the venue (the new 4th floor of our building) at around midnightish (we started at 5 ok...) after walking like a new born foal and realising my legs would barely take me to the bathroom where I proceeded to vomit. Alot. The memories I have though (pre 11pm) involve the smoke machine getting carried away and lots of people dancing to the usual tacky shit I play.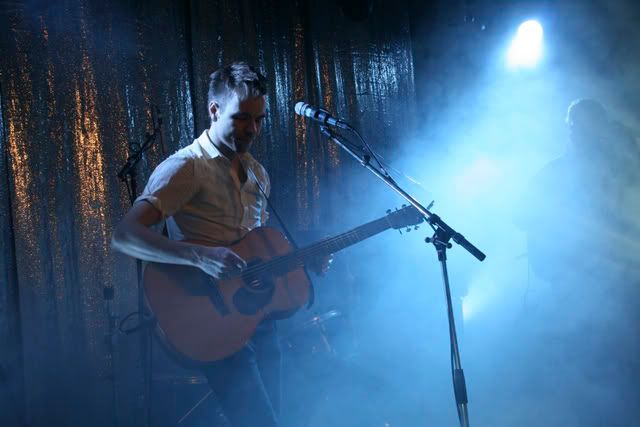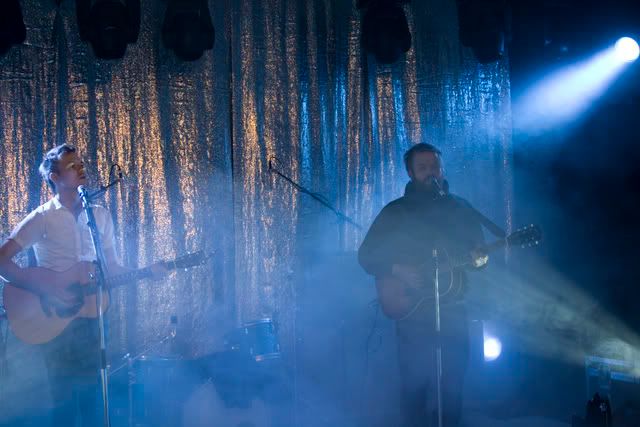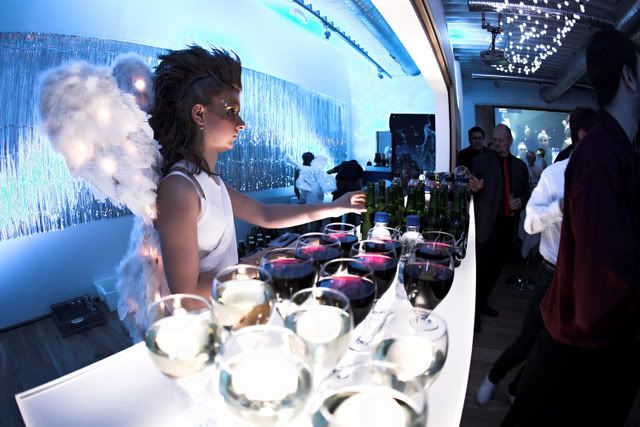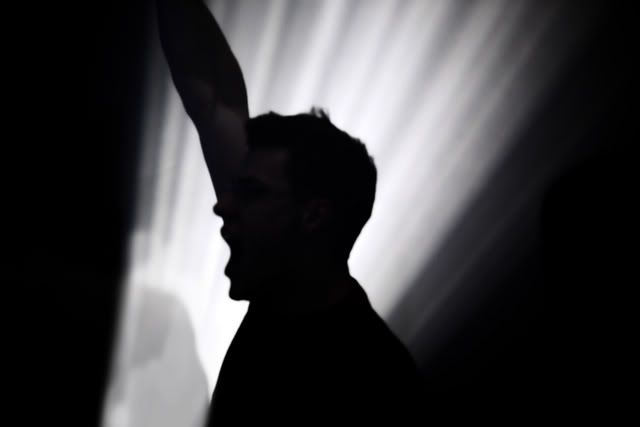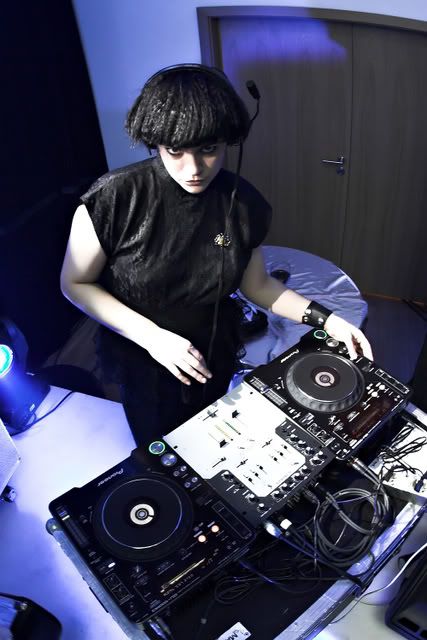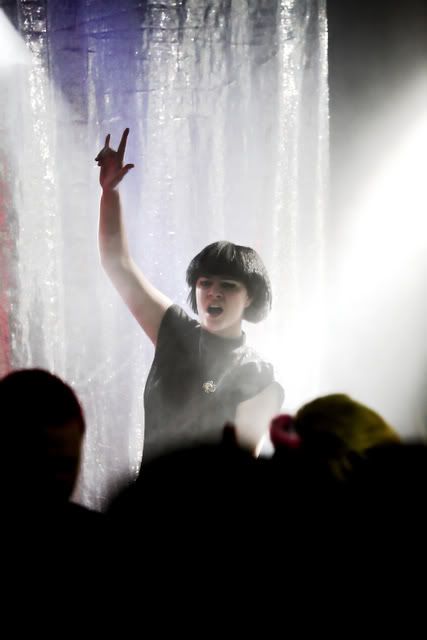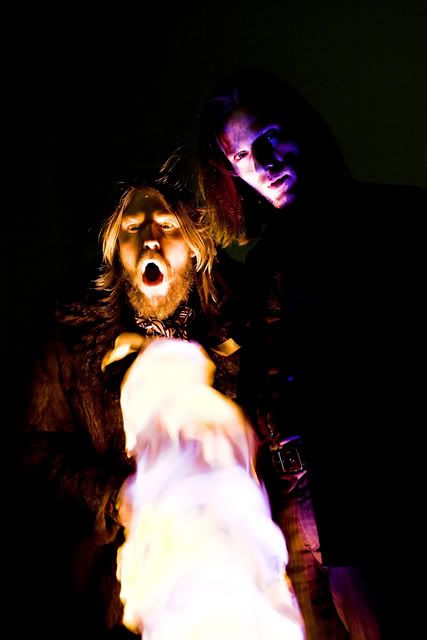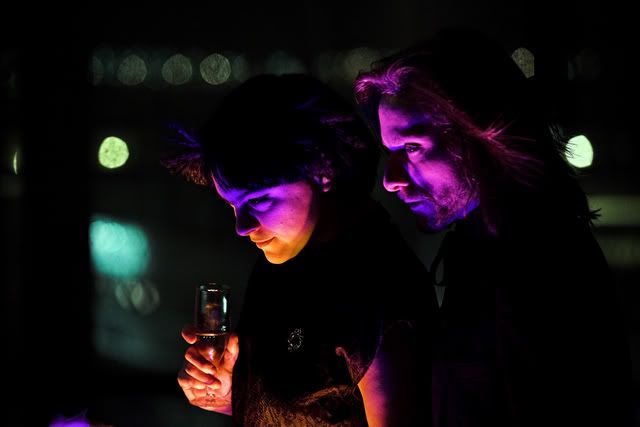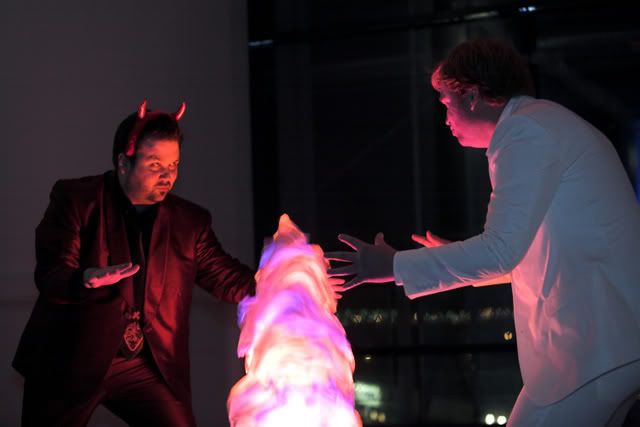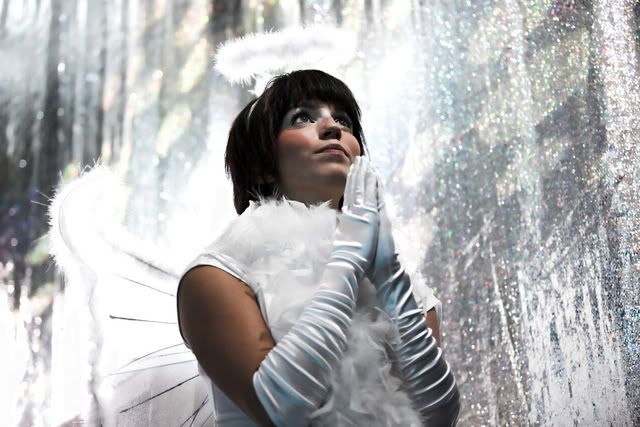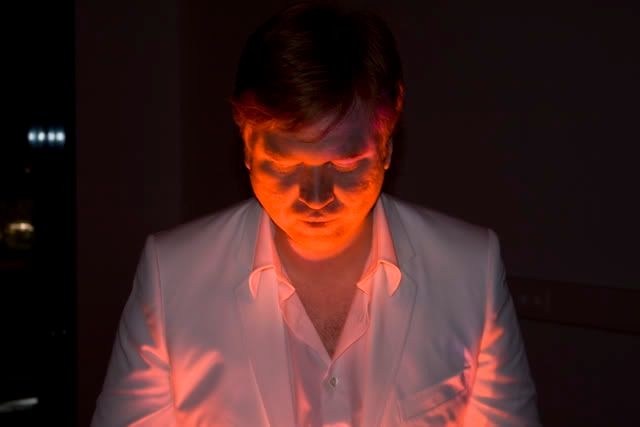 No one knows what happened that night. 7 out of 10 of my friends lost their phones. One lost a 20,000isk pair of shoes and phone and coat, yet somehow managed to continue her partying for a few hours. Someone else managed to lose their car.
The day after was my tree decking gathering. I was still being sick at 10.30am and managed to complete the 6 hours worth of cooking by getting up and doing a bit then crawling back to bed for a bit. Various people, most of whom at been at the CCP shindig arrived early evening and after attempting to dissect the night before none of us were any closer to what happened. Hey ho.
People brought various decorations for the tree and Sunna, as she had promised, made the best ones. Weird Girls like evil fairies adorn the branches of the tree. Fantabulous.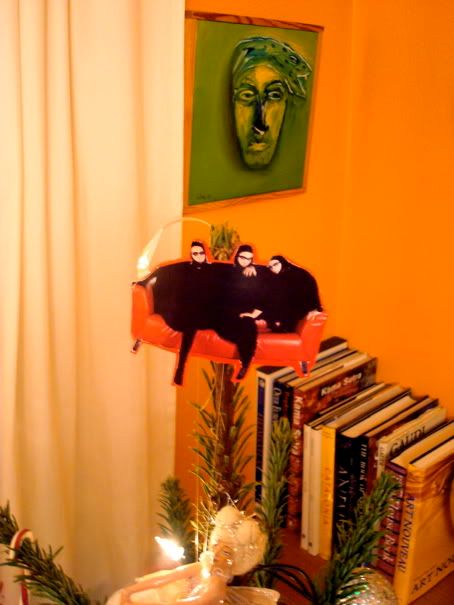 So we decked the tree, chit chatted ate quite a lot and drank a hefty wack of mulled wine. Nathan had kindly brought me 6 bottles of bubbly to put on the tree so we drank those too. I sent he and the girlies off into the downtowness and the very ruined-from-the-night-before Daníel and I stayed home and slept.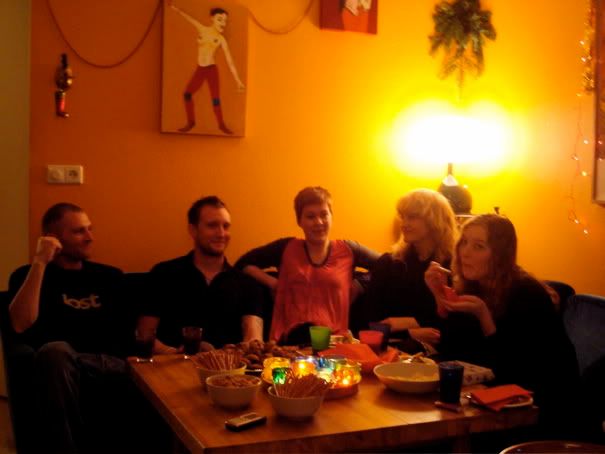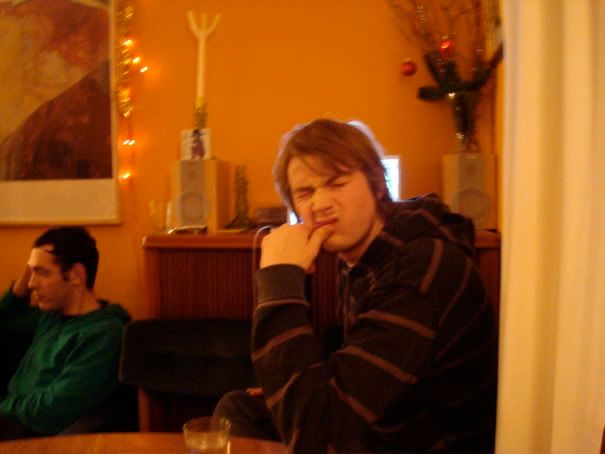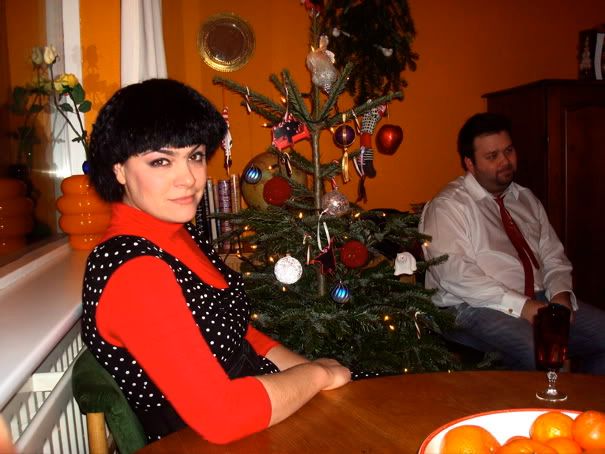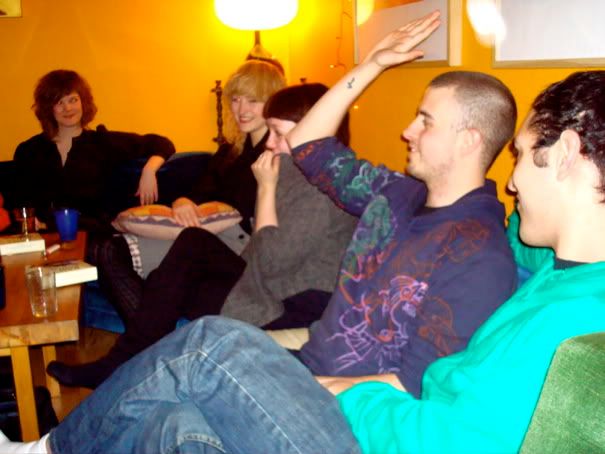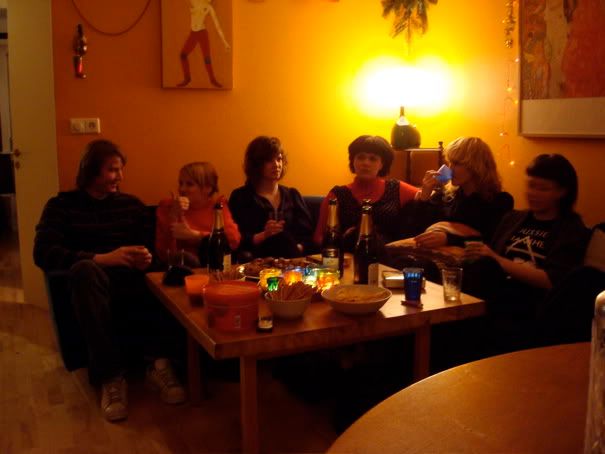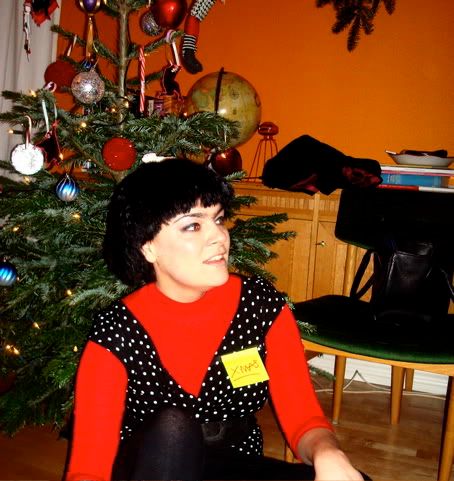 The next day we went for a drive out to Hveragerði on our way to the Lobster house
Við Fjöruborðið
, through the snow covered mountains in the weird dimpsy blue light. When we arrived at Hveragerði we were shocked to discover Eden was closed. Only for a refurbishment it seemed but the fact they are refurbishing upsets me as the utter joy of the place was is its terrible decor.
See this old post for photos
.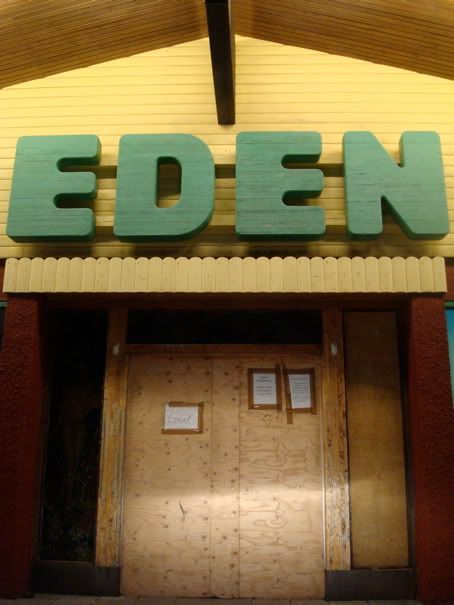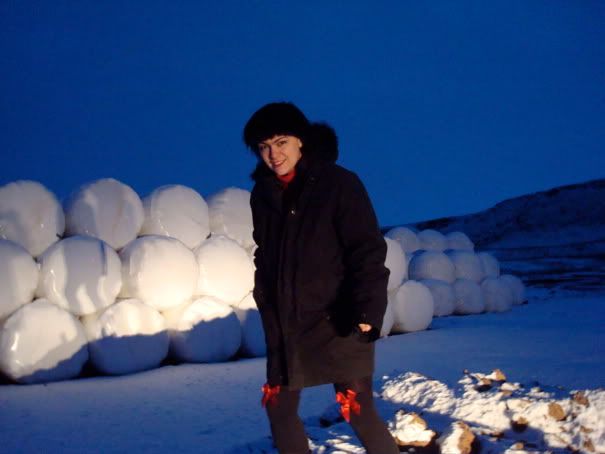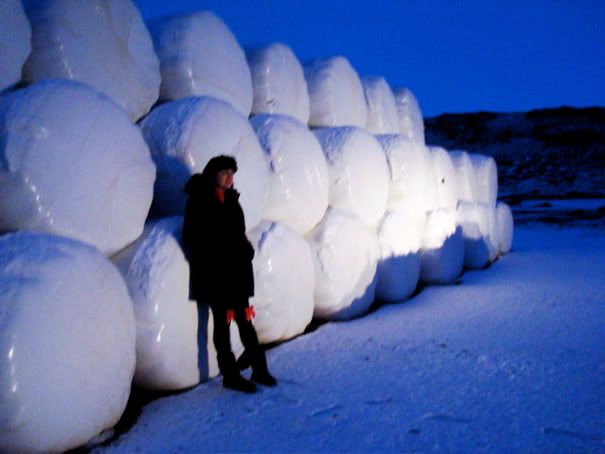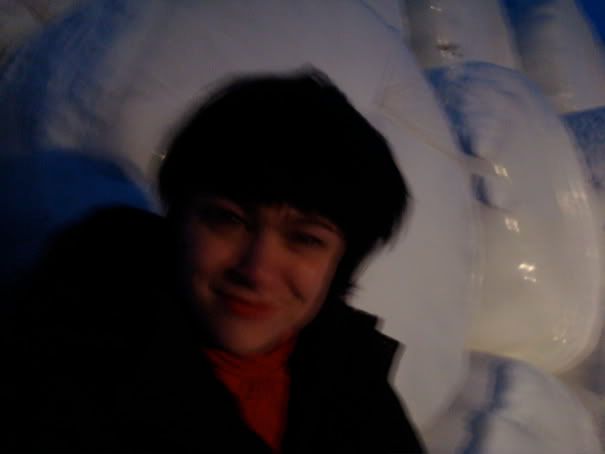 Instead we went to my favourite time warp store and I purchased a couple of skirts straight from the 80s but as yet unworn. Wonderful.
Onwards we traveled to the lobster place and ate amazing food as ever. I absolutely love this restaurant and you have to make the effort of the hour drive from Reykjavik if you're visiting to eat here. As if it wasn't great enough I discovered this is the only place I have encountered here which not only makes bloody mary's but genuine and tasty ones.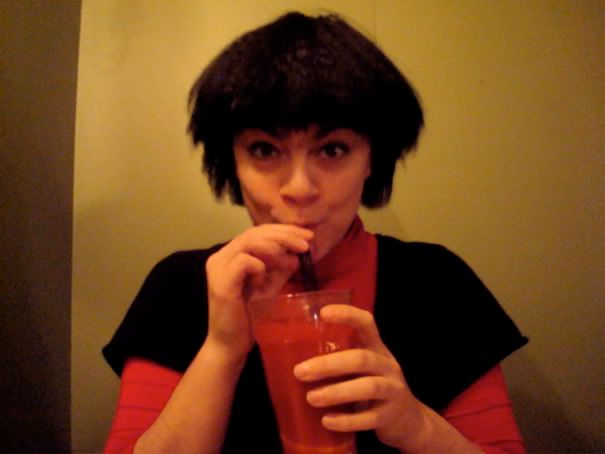 We opted to move to another eatery for dessert -
Rauða Húsið
, which was pleasant too. There was a Christmas concert there that evening but we were too full and sleepy to hang around any longer.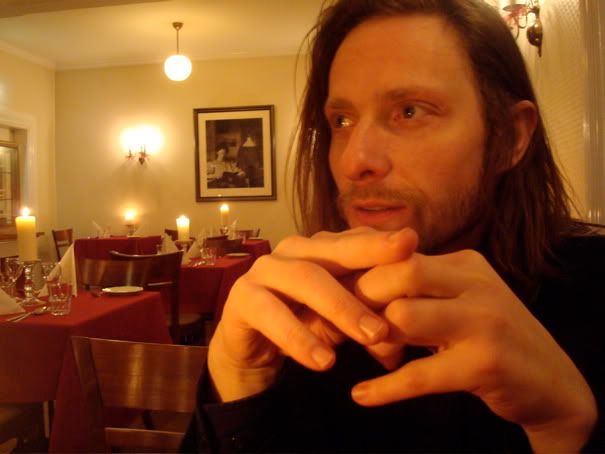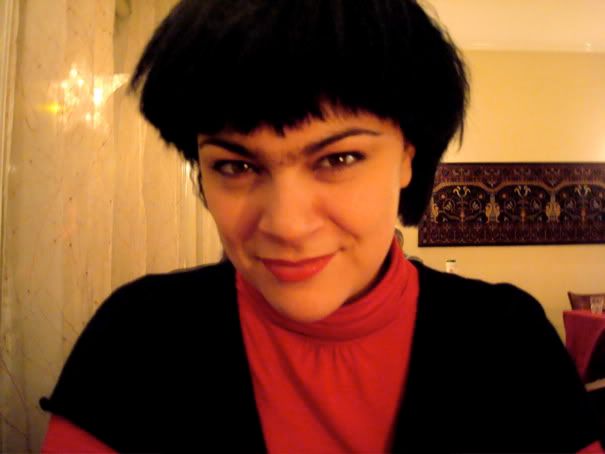 The last few days have combined chillaxing with a girlie Taco party and tonight
Esja
play at
Café Olíver
for a
Monitor magazine
night involving wine and cheese.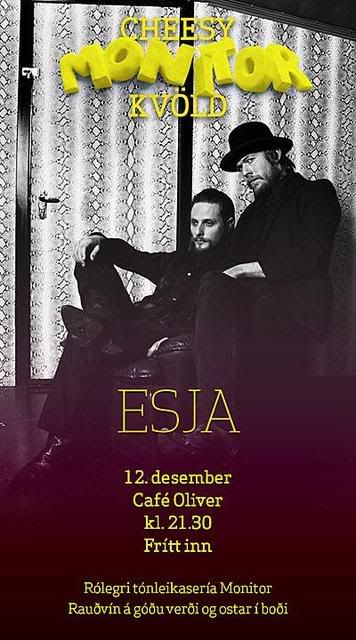 Thursday is Christmas Bingo at CCP and friday I am Djing at
Q bar
. Come and say hello, and dress up 90s. The best outfit wins 2 free tickets to the new year's eve gig at Nasa.
The tickets for the Nasa night are now on sale in Spuutnik and online at
midi.is
... They are already selling so I would get in there and purchase asap. Its going to be one crazy night.