I have been absent for weeks, that is because i have mostly been dealing with things more important than the internet. Yes it is true, i do hold things above checking into the internode believe it or not, regardless of how interfaced with my mac i generally am.
Certain friends and family members have had most of my attention for the last few weeks, but in my usual style i have also managed to fit in a few bits and bobs around such.
Firstly there was the MONSTER 90s weekend. In all honesty i was dreading this a little. Doing two nights in a row, one requiring flying on planes to get to, is a little much for me. Yes i know bands do such things all the time but they don't play for 5+ hours in a row in spandex, besides which I am getting old these days and rave moves can play havoc on my hips.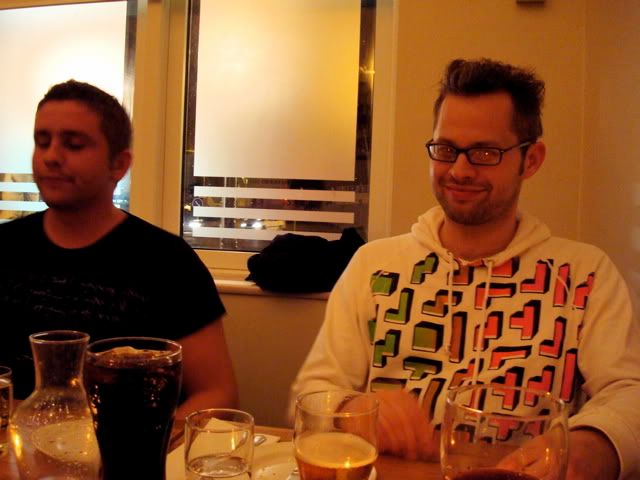 Skari joined Curver and I on the jaunt up north to Akureyri. The evening was ok but nothing special to write home about and if anything left me less enthusiastic about the Nasa night ahead, from exhaustion more than anything else.
But a nap in the afternoon and an outfit almost entirely of tiger striped and gold spandex pumped me full of energy again. It was absolutely awesome. Rammed to the rafters and with more personal friends than normal to give me an extra zing, even my neighbour Friða came down to have a lil dancette.
Another aspect which ensured a stupid grin on my face was that the number of people dressed in theme was double than any other gig we have held. All in all Curver and I exchanged high fives an inordinate number of times and left the evening feeling on top of the world.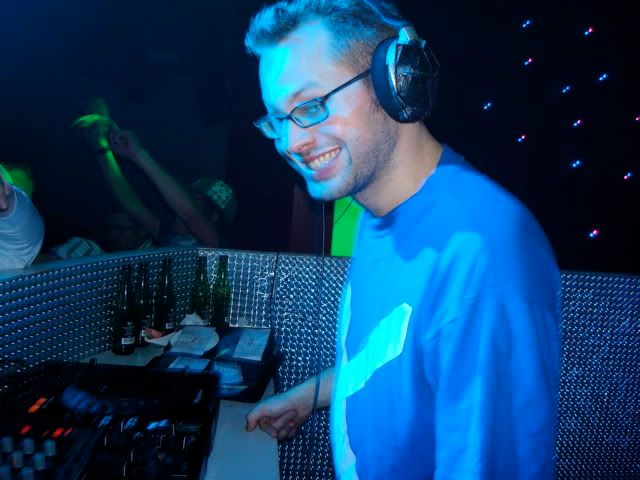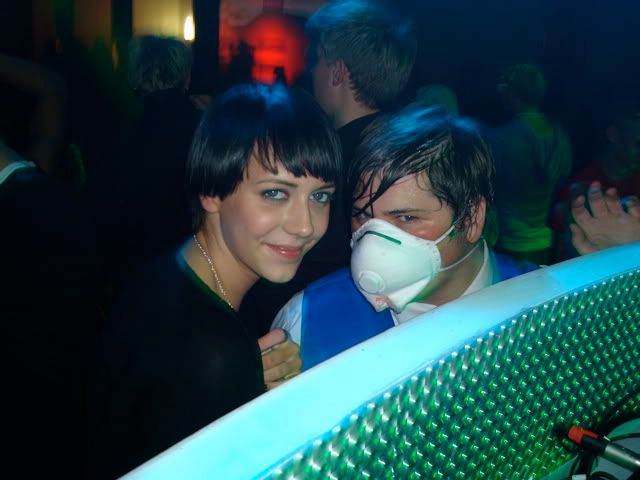 After that weekend I have been preoccupied with love and support and as usual i will not advertise personal, or loved one's personal hoo ha on here. So we have to skip a few weeks forward to last Thursday. Lilja informed me there was yet another of bar Oliver's invite only free hooha.
We don't know why they host these nights, we don't know why or how some people are invited and others aren't and to be honest we don't care. Upon arrival every table has a whole bottle of gin, an ice bucket and mixers. There is a mojito bar too as well as the usual bars. The whole night it is all free, EVERYTHING. At some point the food starts. This is also free.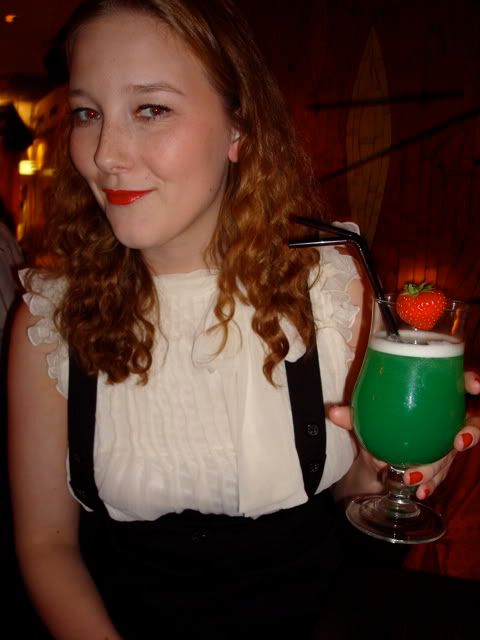 Being truly intelligent as ever, and considering that its very hard to find decent cocktails in Reykjavik, we drank the gin and had various cocktails throughout the duration of the night. In my most stupid moment deciding I wasn't drunk enough I decided that sucking a whole cosmopolitan through a straw was a good idea.
Some point before midnight the man had to come assist me home, wherein I charmingly passed out and awoke the next morning feeling like a furry spat out piece of gum under a desk looking like this.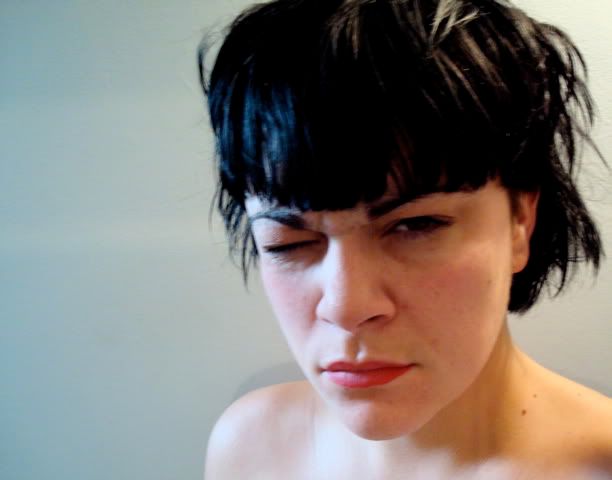 I actually came into work an hour earlier than i had to figuring that that way i could leave earlier. Even though I was rough I wasn't feeling godawful and was thankful but that was because I was still drunk and at 11 the hammer did fall. Luckily what seemed like the whole of CCP had gone out the night before also and thusly i was in no worse state than the rest, and better than Nathan who came in near lunchtime and was definitely still drunk.
That evening, friday, Gus Gus were playing at Organ and so there was a call to either continue drinking or go home and have a nap. The CCPers went for the first option, I went for the second, wise move.
The gig was weird, but it was very fun. Magga and I met with Skari who's birthday it was and Nathan and Alli who had indeed kept drinking and obvious it was too. Dancing was done, fun was had.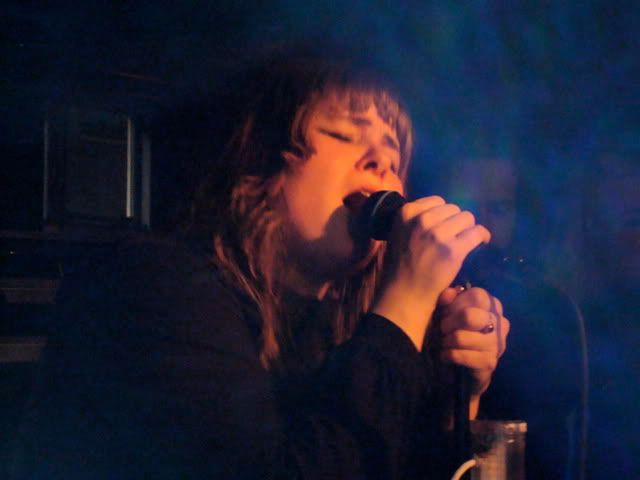 Saturday was passed having coffees with various friends and then more napping ahead of playing Lazer Tag in Kopavogur for Skari's birthday. All the men had to wear suits and the girls in dresses. I wore my Star trek dress of course.
I put my hands in the air in admission, games like this and paintball, well I have no interest in them at all and if it wasn't for the fact it was a birthday thing i would never have gone. I would like to say I had fun, I did but if it wasn't quite so much like exercise it would be RAD fun. I love the shootingness and the UVness etc, I just felt like I was going to puke i was breathing so hard. Regardless i was very pleased as I came 4th out of 12.
I declined the free beer and went home straight afterwards to watch BBC documentaries and drink sodawater. This meant I was fresh and spritely on Sunday to cook for the teaparty. I made Lemon Surprise and some Homity Pies and after several hours chitchatting and grazing with friends, finished the weekend in bed at 9.30pm content and relaxed.