Where to start, where to start... I guess I shall start with the bad and end with the good.
I miss my mum. Well, I miss my family, but mumsy in particular. This is bothering me a great deal which is a little weird when you're nearly 30 but I guess its something that doesn't ever disappear if you get on. I was planning on being there right now and can't afford it which means I don't think I will get to see her until around October. This has a tendency to make my bottom lip quiver.
I think the reason this is forefront at the moment is a combination of just generally missing the folks together with the seriously reduced contact from a few of my friends who have coupled up. I have many friends, but a few were more my surrogate family as well as companions and they are all wonderfully coupled up and quality time with them is now minimal.
I need a surrogate family. Anyone? I want to be told off for being out too late and someone who does that lick a hanky then wipe it on your face thing.
Moving on so very lovely warm almost family style nights, the lovely Lina who runs
bjork.com
was over here for just over a week with Tias and Aresh for the concert and to see some people. It was lovely to see her and we had a gorgeous dinner at Sruli's place along with the French neighbours Logi and Stephanie and Sruli's Australian friend Megan visiting from London.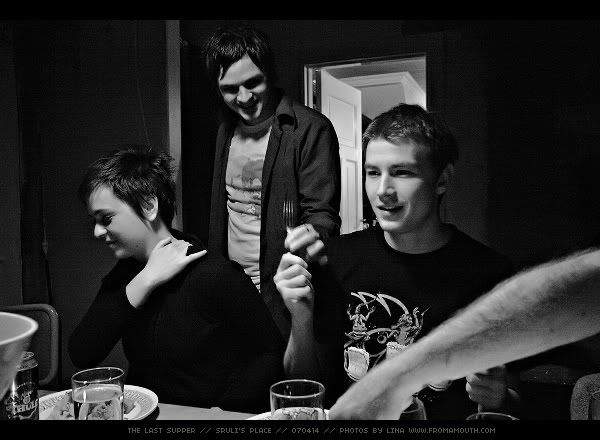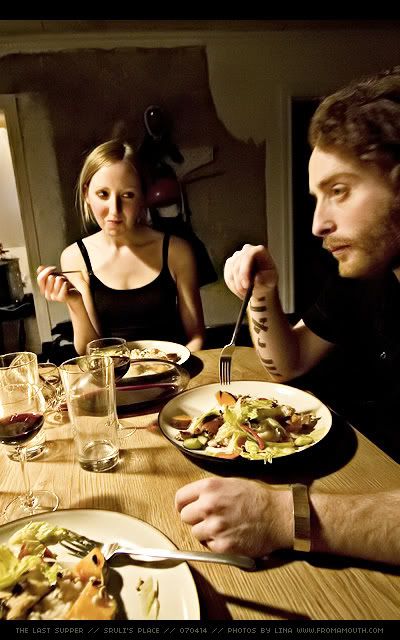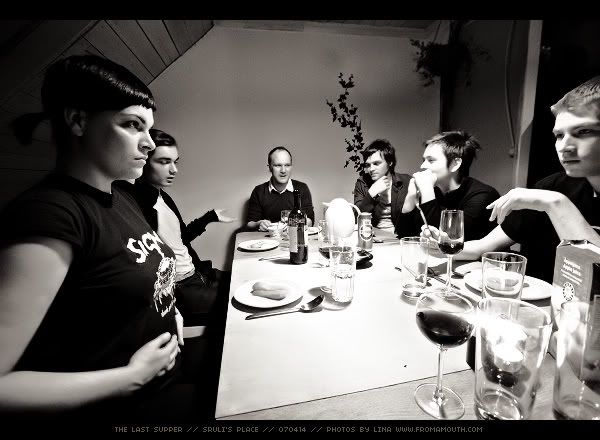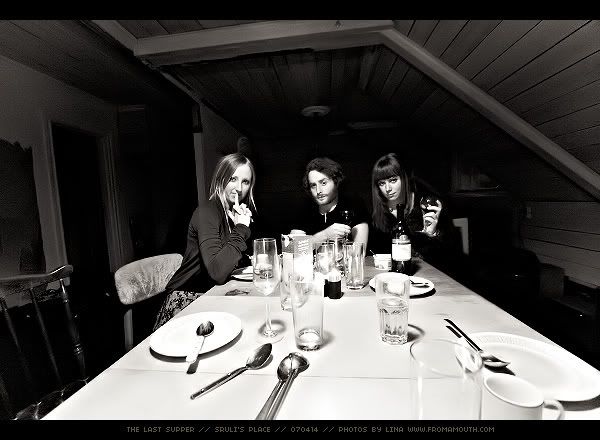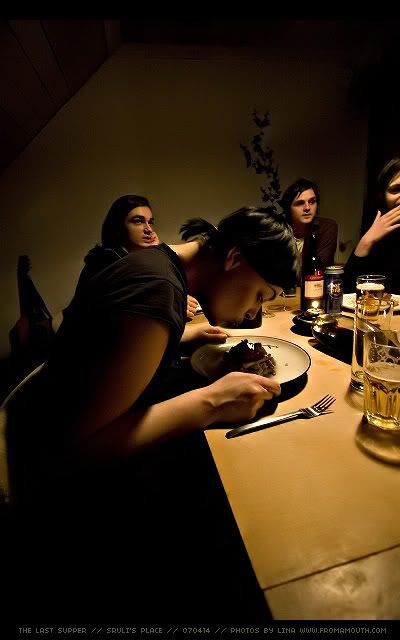 I loved hanging with the Swedes and the UK resident auzzie and get upset when such lovely people disappear away again. ho hum. They shall be back.
More news on the Gus Gus camp. I shalt be going on the German leg of their tour in under a week. EXCITEMENT UNTOLD. I shall be their merch bitch so come see them, here are the dates for this leg. More info is
hérna
.

Keeping on a Gus Gus ish theme, friday night Trabant played a secret gig in Sirkus which I went to with peeps and Daníel and President Bongo, it was his birthday after midnight so much champagne was consumed. Daníel and I did much dancing on furniture yet again. He is fun. I love watching Trabant play, they make me feel warm and fuzzy, partially because they are friends and partially because they are just warm. Plus Raggi's pants are the best knickers I have ever seen....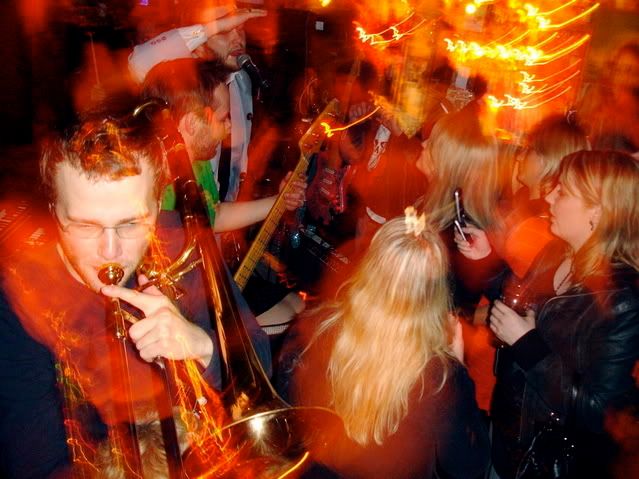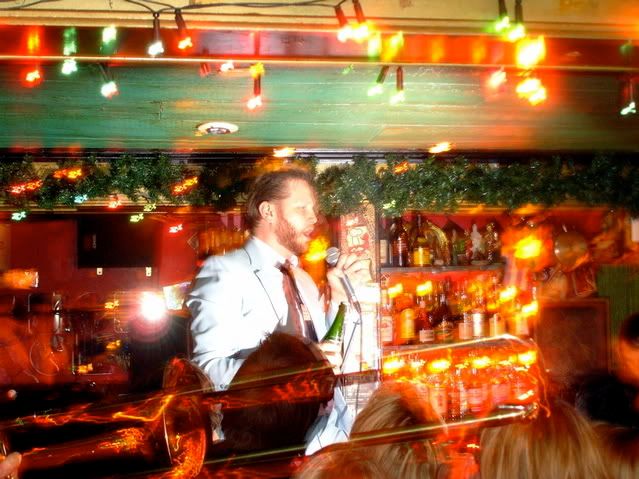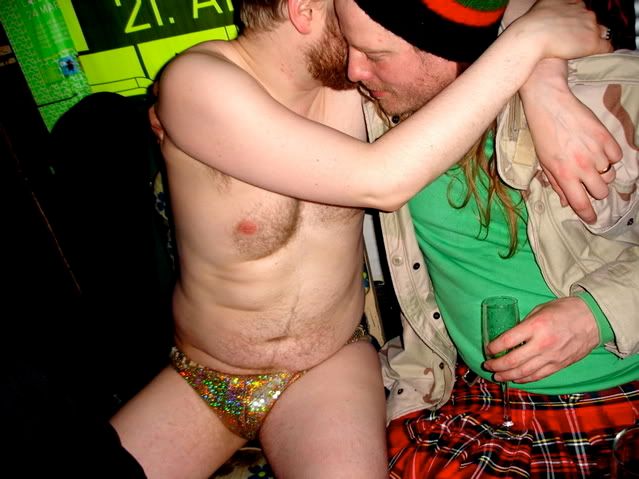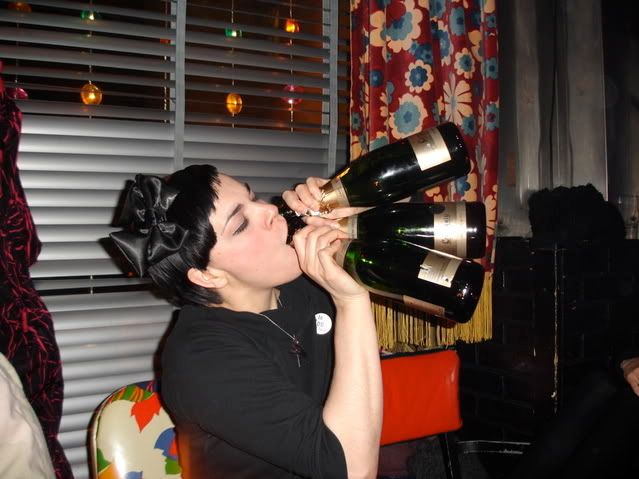 OTHER NEWS:
The next WEIRD GIRLS night is booked for 9th June, the costumes are beyond your imagination and the boys will be visiting from
SHUT MAGAZINE
especially.
The next Nasa No Limits 90s night is booked for June 1st. Keep your eyes
hérna
for info.
IN ADVANCE OF THE ALBUM
released on May 7th, you can download the
EARTH INTRUDERS
single by Björk on the Grapewire site.
click
hérna
and buy it. its amazing....